12 best anti-aging oils for ageless skin
Anti-Aging Oils-best kept beauty secret for a beautiful, ageless complexion.
Our Grandmothers have been advising us about using anti-aging oils for ages but did you take it seriously? I know I didn't. We think we have it all with our high tech lotions, potions and anti-aging face creams! Well, let me tell you anti-aging oils are ultimate therapies for skin of any age. And a wonderful compliment to your favorite skin care in keeping your skin youthful as your skin ages. They are SKIN SAVERS!
I have compiles the 12 Best Anti Aging Oils for your face and body. Everyone of these natural anti aging oils are best for aging skin, but can be used by men and women of all ages.
Which oil is best for anti-aging? Well that would be number 13! I have discovered, through formulating new products, another natural oil that delivers unbelievable anti-aging collagen boosting benefits that will knock your socks off! Feel free to skip to number 13 right now to see what it is. And good job in coming back to the start to complete your education on the other top 12.
Note, these oils are in no particular order of good better or best as they all deliver anti-aging skin health and transformation benefits.
1. Argan Oil:
Two key ingredients that make argan oil the best choice for your skin are Vitamin E and Squalene. Both of these are powerful antioxidants and prevent premature aging. Squalene (or Squalane) promotes cell growth, enhancing your skin cell turn over. These healthy skin cells replace older ones and your glow never fades! Plus wrinkles stay out of equation.
Anti aging argan oil also hydrates your skin and provides it with lots of nutritious factors, improving your complexion. What else you want if your skin is well-nourished? So, argan oil is a perfect package for young and healthy skin.
2. Jojoba Seed Oil:

Jojoba Seed Oil is a waxy liquid that has it all! You can use it as body lotion, shaving gel, anti-fungal cream, moisturizer and whatnot! But along with these, one top benefit of Jojoba Seed Oil is anti-aging. It is loaded with nutrients that limit harmful impacts of free radicals in your body. Free radicals are main culprits produced in your body as a result of energy generation and they push skin cells into aging wreck. Keep Jojoba Oil close and aging away from you!
3. Carrot Seed Oil:
Carrot Seed Oil is detox for your skin! It penetrates deep and rejuvenates your skin cells. Carrot Seed Oil has anti-inflammatory and antiseptic effects so infections go out of your life. Its best combination comes with geranium oil - I'll be telling more about it later in this post so keep reading! - and acts as tonic for multiple skin problems. It not only limits aging process but also lightens your complexion.
4. Palm Oil:
Ever wondered why Palm Oil is strongly recommended by chefs? Today you'll know the reason! Palm Oil is edible and is loaded with Vitamin A and E. These two vitamins are so powerful that your whole body drives benefits from them. Plus Palm Oil is also 15 times wealthier in beta carotenes. This nutritional value of Palm Oil lets it mark a high status as skin care package! It reduces wrinkles and improves color of your skin.
5. Geranium Essential Oil:
I've always been envious of Egyptians having radiant skin. But now I hold their secret! They use Geranium Essential Oil. Geranium Oil is an anti aging essential oil and has been women's best buddy for centuries because it eases menopause troubles. Apart from that it also improves skin texture. It also evens your skin by stretching and minimizing appearance of wrinkles. So, that's what puts it as best anti-aging oil with skin lightening properties.
6. Macadamia Ternifolia Seed Oil:
Macadamia Ternifolia Seed Oil is full of phytosterols and essential fatty acids. Phytosterols are real saviors of your skin because they maintain its health and beauty, both. They are building blocks of skin cells so keep them rejuvenated. In short, all hail Macadamia Ternifolia Seed Oil, it's our real hero!
Source: healthybodyme
All right! We are halfway there. 6 down, six to go of the 12 best anti-aging oils for ageless skin. Lets head over to one of my favorites.
7. Lavender Oil:
Like any other anti-aging oil, lavender oil also has one key component.
ANTIOXIDANTS!
These antioxidants slow down aging clock and help prevent wrinkles. Lavender oil also reduces appearance of age spots and freshens up your complexion. So, any skin care product you grab, make sure it has lavender oil in it! And reap the aromatherapy calming benefits as well.
8. Grape Seed Oil:
I've another beauty secret to add in this list of 12 best anti-aging oils for ageless skin and that is grape seed oil. This is undisputedly best skin oil for reducing wrinkles because of its rich vitamin profile. Along with Vitamins E, D, and C, Grape Seed Oil constitutes many essential fatty acids like Linoleic Acid. [1]These vitamins and fatty acids have been proven effective in many anti-wrinkle clinical trials. So what else do you need? A scientifically backed anti-aging secret has fallen right into your hands!! USE IT NOW!
9. Olive Oil: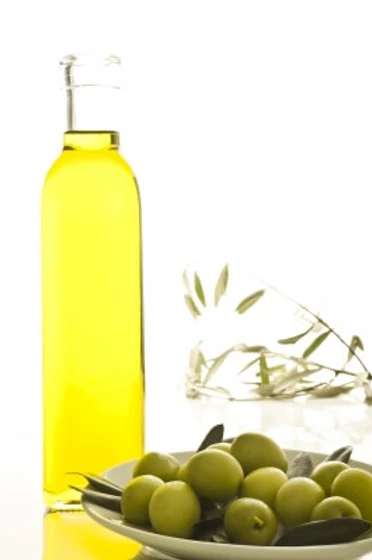 Here comes another skin care champion with scientific support! Olive Oil that is! [2]Science says that topical application of Olive Oil prevents photo damage induced by UV exposure. And the reason behind is its potent antioxidant properties. This is big because photo damage plays vital role in the etiology of aging. Olive Oil also hydrates your skin and cleanses it deeply from dirt and toxins. Isn't it a step towards a radiant complexion?
10. Avocado Oil: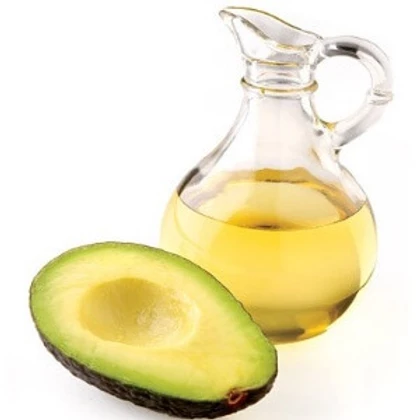 Avocado Oil brings me back to where I started from Squalene! Yes, it has squalene along with bunch of vitamins and fatty acids which play immense role in rejuvenation of skin. Combined with Macadamia Oil (I've told you about its magic already), Avocado Oil provides powerful hydration that perks up your skin health.
So, now you know what I meant saying YOU HAVE IT ALL! This list is a way to healthy, wrinkle free skin- dream of every aging individual including me!
11. Frankincense Essential Oil
Frankincense Essential Oil has been celebrated, cherished and used since before the birth of Christ. And if you remember the story of the three wise men, Frankincense was one of the gifts of the Maji given to the newborn King. It is believed Frankincense can impact your basic drives such as sex, hunger and nurturing of children. Many believe Frankincense can have an influence on emotions including fear, joy and love.
As for your skin, Frankincense is believed to actually slow down the visible signs of aging, including wrinkles and sagging skin. I have heard middle eastern women rave about the lifting and skin tightening benefits of this sacred oil. Brown Spots? Apply Frankincense Oil.
12. Pomegranate Seed Oil
Pomegranate Seed Oil is all about nutrients, smooth skin texture, hydration and awakening the your skin to it's youthful splendor. This oil does not leave a heavy residue on your skin so it is perfect for all skin types. It shakes up your outer layer skin cells (keratinocytes) revealing fresher, younger looking skin.
Pomegranate Seed Oil is also a big time Anti-Oxidant, which we know, keeps those nasty free radicals out of the picture. This particular oil also has terrific anti-inflammatory properties which helps soothe corrupted, uncomfortable skin issues.
And one more for the road! I recently found another best kept secret anti-aging oil in the world and had to add it to the list.
13. Soy Bean Oil
Soybean Oil, which is the best anti aging oil, of the world's best kept anti-aging secrets ever. I have never even considered Soy Oil to be in the running. Until now.
Going to be mindful now, about claims...so bear with me.
Not only have studies shown it can make, support, enhance or call it what you want, trigger the appearance of collagen and elastin, soy oil also appears to tighten and lighten skin, protect against UV damage and is an anti-oxidant and anti-inflammatory.
DANG! Gimme some of that. One oil that does it all.
So there you have it. The 12 +1 best anti-aging oils for face, and especially for aging skin! Plus
All 13 oils are exceptional for long term anti aging results: beautiful, youthful, firm looking skin. If you can find a product with all 12 essential oils in it, jump all over it. If you can find a product with at least 4 of the aforementioned oils, just say yes and enjoy the benefits of younger, firmer looking skin.
Till Next Time,
Kellie
Growing Younger Every Day
Reference:
http://www.ncbi.nlm.nih.gov/pmc/articles/PMC3583891/
http://carcin.oxfordjournals.org/content/21/11/2085.full
Video Source:
Image Source:
https://www.flickr.com
https://wayne.edu
http://www.med-health.net/
3 Day Jumpstart to Get Glowing Skin, More Confidence, + Look and Feel Fabulous!


You can unsubscribe anytime. Please check our privacy policy.