15 Natural Skin Care Ingredients that Tighten Facial Skin
"How to tighten facial skin" is the biggest question I get asked as a woman and an anti-aging expert.
And I get it. The skin on your face is important as your face is your calling card and what people look at and pay the most attention to.
Unfortunately, as collagen and elastin appear to disappear overnight, we seem to wake up in the morning with loose skin staring right back at you. It's no wonder skin tightening is on everyone's mind.

As an Anti-Aging expert I also get asked the question "are there skin tightening facial creams that tighten loose, saggy skin?".
A better question to ask is "what skin care ingredients should I look for in a skin tightening product to tighten my skin?".
Because skin care products do not tighten skin. It's the skin tightening ingredients that are used in the formulation of the skin tightening cream or the skin tightening serum, that do.
And because I am a natural kind of gal, I am going to focus on natural skin care ingredients that work to tighten facial skin. So be on the look out for blogs on skin tightening lasers, skin tightening surgeries and skin tightening food.
Now, before we begin, for firm and tight skin on your face, here are a few basics you can do that will help:
be smart in the sun
avoid foods that age you including processed food, high sugar foods, soda pop.
cut down on alcohol
zero smoking is also big on the list for how to tighten the skin on your face - like it or not.
add collagen boosting foods to your diet, which includes a diet rich in collagen protein, as the collagen amino acids are also important to help tighten loose skin.
Now that we have covered firm skin 101 basics, lets get started on what I consider the top 15 natural skin care ingredients that really work and do indeed tighten facial skin.
You can use these natural ingredients as a stand alone beauty product or look for them in existing skin tightening facial creams found at the drugstore, online or at your favorite beauty shop at the mall.
How to tighten facial skin: 15 natural skin care ingredients that work.
1. Collagen/Collagen Peptides
Collagen is natural collagen protein which which is made up of amino acids which are made up of strings of collagen peptides. All natural.
Now, eating or drinking collagen has multiple health benefits as well as widely agreed upon skin tightening abilities. However, collagen in skin care? Not gonna work, because the molecule is too large to pass through the skins moisture barrier.
BUT. Collagen peptides can. And collagen peptides from collagen are natural.
One function collagen peptides (collagen amino acids) provide in skin care is to act as messengers between cells and alert the body to make more collagen, elastin. Both of which tightens facial skin.
When you apply a peptide laced cream or lotion to you your face, the peptides "trick the skin into believing there has been an injury and stimulates collagen boosting properties"(3) say's Dr. Whitney Bowe, New York Dermatologist and Author.
Which is one reason this natural skin care ingredient, collagen peptides, works.
So, if you were to ask me "what is the best skin tightening face treatment", (besides drinking your collagen) I would have to say lotions, serums and creams with peptides are one of the best skin tightening product there is, bar none.
You will love how collagen peptides in skin care can help tighten facial skin.
2. Jojoba Seed Oil:
Jojoba Seed Oil is another natural skin care ingredient that works to tighten facial skin. It's loaded with Vitamin E, B plus Silicon. Jojoba is a power house of healing and health as it also contains Iodine, Zinc and Copper. All these ingredient work on the whole, so can say goodbye to loose skin and hello to tighter facial skin.
Jojoba oil, like you see in the picture on the left, has been referenced to promoting collagen production - more collagen means tighter firmer skin. And it's not just me saying this! Based on a study conducted and reported in Journal of Ethnopharmacology, it has been determined that that jojoba liquid wax, which is similar to jojoba oil, stimulated fibroblast synthesis of type I collagen in wounds.
Plus, Vitamin E is an antioxidant and slows down aging of your skin cell. Apart from this, it hydrates and moisturizes your skin.
There are plenty of skin care companies incorporating jojoba oil into several of their skin tightening creams and serums. Elf is one of them, with affordable price points and plenty of choices to pick from.
Or, simply use jojoba oil on its own. The one I use is from NOW Foods
3. Crushed Amber:
Another natural skin care ingredient that works to tighten facial skin is Amber . A relatively new ingredient in the skincare scene but has been around since the beginning of time. Amber is fossilized plant and or animal material. It exfoliates your skin deeply and eases away dead and aging cells. The assault on the skin causes the skin to react with a tightening, albeit short term, tightening effect.
4. Magnesium Glucomate:
This ingredient helps stimulate the synthesis of collagen boosting amino acids. More collagen means tighter, firmer skin.
This natural skin care ingredient is rare, and unfortunately very few skin care companies use this in their formulations....
One that does is LeMer, in their Lifting Eye Serum.
5. Rosemary Flower Extract:
As a natural skin care ingredient, Rosemary Flower Extract actually has everything you need to treat acne, aging, and saggy skin. "Rosemary flower extract tightens loose skin, making your skin look firmer" says Dr. Selena Langdon, Medical Director and founder of Berkshire Aesthetics,. A perfect combo when trying to get tighter looking skin on your face.
6. Sunflower Seed Oil:
Sunflower Seed Oil and smooth, tighter skin goes hand in hand! And by smooth I mean no wrinkles, no fine lines and NO CREPEY SKIN! [1] As for tightening facial skin, science has proven that Sunflower Seeds Oil is full of Essential Fatty Acids, including Omega 6's, plus Vitamin E which protects the collagen and elastin of skin. The more collagen and elastin you have, the tighter the skin.
7. Olive Oil: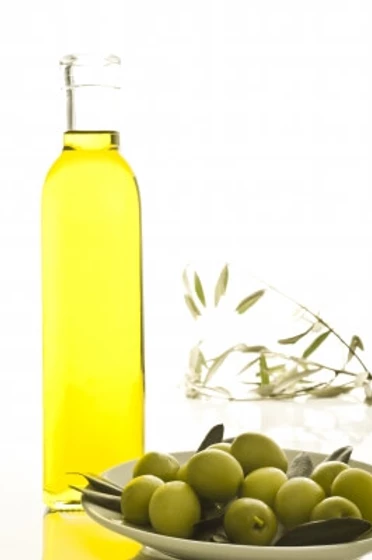 Since my childhood I've heard my mother stressing on eating foods drenched in Olive Oil. Now I know the reason!! It's protective for skin. Filled with naturally occurring anti-oxidants including Vitamin A and Vitamin E, olive oil has powerful anti-aging properties obtaining tighter facial skin is just one of the perks that comes with its usage. So, say no to saggy skin, and say hello to firmer tighter skin on your face with Olive Oil!
Now, you can warm up the olive oil and massage onto your skin for about 10 minutes or you can pick up a bottle of an olive oil deep moisturizing serum from QVC. Either way, you are a winner.
8. Avocado Oil:
Now, you might be thinking, "how can avocado oil tighten facial skin?". Well, avocado and Avocado Oil for the skin is the mother load of almost everything your skin needs, including Vitamin B, C, E, Copper, potassium and more, to make your skin healthy, firm, and tight. The only thing missing in avocado oil is collagen amino acids, which you can get from collagen boosting foods or your collagen supplement.
How to get the skin tightening benefits from avocado?
Cut an avocado in half, take out the avocado pulp, and rub the inside of the peel over your facial skin. Massage gently for 10 Minutes

Use avocado oil all over your face, massage in before you go to bed, wash off in the morning.

Try Glow Recipe Avocado Cranberry Ceremide Cream.

Although I have not tired this myself, I have many friends that sing the praises of this product and the reviews are strong on amazon. ..
9. Squalene:
Squalene, derived from either sugar cane, olives and even chick peas, squalene is a natural ingredient that can tighten facial skin. It is the one oil that most resembles your own skins sebum which deeply deeply moisturizes, repairs damaged skin and keeps skin healthy. All of which translates into firmer, tighter skin.
Plus, I will let you in on a secret. Squalene has UV protective properties so your skin is protected from the sun.
And I know YOU KNOW sun damage is a leading cause of loose skin. When you protect your skin from the sun, you retain more collagen. More collagen means tighter facial skin.
An affordable but effective squalene skin tightening facial cream called "100% Plant-Derived Squalane - Skin and Hair Hydrator" is only $9 from The Ordinary (which, BTW, the Ordinary company was purchased from Estee Lauder for $1Billion).
10. Glycolic Acid
Glycolic Acid is also a natural ingredient that tightens facial skin. It also removes lines and wrinkles, and hydrates skin too.
And it's natural, as glycolic acids come from sugar.
Unretouched photo of lines and wrinkles on face. Glycolic acid skin care used. Results will vary
Look at these untouched glycolic acid before and after pictures. Notice the deep lines on her face. And the skin folds near the corner of her mouth. Look how much tighter Susan's facial skin is by using Crepey Skin Face FX, Night Time Treatment for 5 weeks.
Do I even need to mention how glycolic acids tighten loose facial skin? [2]Science says that 7-% repairs photo damage, where as 10%+ glycolic acid can make collagen. More collagen means tighter facial skin. As an aside, glycolic acids also reduces fine lines and wrinkles because glycolic acids deeply exfoliates, while they are plumping up collagen production from within.. So, with photo damage under control and collage production enhanced, you get a great skin tightening solution.
You can try out Crepey Skin FX FACE with a 30 day money back guarantee. Just click here.
11. Hyaluronic Acid, I never leave home without this one ingredient.
Pick up any skin care magazine and it will be touted with benefits of hyaluronic acid. That's how amazing it is! But why is that? Actually this wonderful natural ingredient (which is already a part of your skin and connective tissue) is capable of retaining moisture. One gram of Hyaluronic Acid has the ability to absorb six liters of water. In North American standards that means 0.035274 oz has the ability to hold 1.6 gallons of water, nearly 1000 times it weight. (That's a lot, isn't it??)
So, with skin properly hydrated, it stays firm and pliable. Firm tight facial skin? Yes
Say good bye to wrinkles and crepey skin? Yes.
I recommend either of these two hyaluronic acid products:
I recommend both Asterwood Hyaluronic Acid or Loreal Hyaluronic acid. I personally rotate between these two. Both are excellent.
12. Lactic Acid:
Lactic Acid is Glycolic Acid's younger sister! Yes, it's an AHA found in milk and has tremendous skin benefits. Lactic Acid improves your skin texture. It sloughs off dead skin layer and exposes new cells, thus maintain radiance of skin! It also promotes growth of collagen and prevents photo damage. So many perks with this single ingredient, isn't it amazing?
13. Clay:
Clays are one of the best skin firming products ever. Many clays, including Kaolin and turmeric clay are being used in skin tightening clay masks as well as skin tightening creams. Clay, when combined with moisturizing agents gently tightens facial skin naturally. And let's not forget the total skin tightening that clay masks have to offer. I mean, clay tightens skin.
Here is an article titled Best Clay Masks to Tighten Every Skin. You will be able to find a clay mask that that best suits your needs
14. Aloe Vera:
Aloe Vera is another anti aging powerhouse containing essential skin nutrients including malic acid, which improves skin elasticity. More elasticity means tighter facial skin.
I love using aloe vera gel on my chest as well as my face, to keep the skin tight. The one I use is Eclat. You can find Eclat on Amazon (almost 8,000 5 star reviews) or other online retailers.
15. Caffeine
Caffeine has long been touted as a topical firming agent for the skin. Why? It tightens your blood vessels. Which is one reason why Caffeine has been used in over the counter skin tightening facial creams and firming lotions by many companies, including Aveda, in its overnight firming sleeping mask.
Next, how to use these ingredients?
I've told you about how these ingredients play an effective role in tightening facial skin and firming up loose sagging skin.
Now it's time to explain how to introduce these anti-aging skin firming ingredients and products into your routine.
It's simple! Read the ingredient label while buying a skin product and go for one that contains 1, some (if not all) or a combo of these ingredients. Make sure the actives, the skin firming ingredients, are listed closer to the top of the ingredient deck, to make sure you are getting enough of the active ingredient to actually tighten your skin.
Introduce that product in your routine. Always start with a patch test to check for sensitivity. Use once or twice a day to start ti see a firming and tightening of your skin. As every body is different, the amount of time required and results will vary.
Ho

w

to apply?
First of all, whatever product you get, read the instruction on the label. The formulator generally knows best.

Here are my steps.
1. I cleanse my face using a skin tightening cleansing oil, containing olive oil, rosemary leaf oil, soy bean oil, squalene, vitamin E, and grapeseed oil.
2. Morning and night, I apply to my facial skin, a thin layer of 10% glycolic acid in a cream base or 10% liquid glycolic acid to the skin on my face. Let it absorb. Add a moisturizer on top of the liquid glycolic acid. I would recommend a peptide moisturizer, you can find may here at the DermStore.
3. If you use a cream based 10% Glycolic with exceptional emollients and or hydrating agents you can bypass the moisturizer.
One I recommend is called Crepey Skin FX. It targets all the visible signs of aging including crepey skin fine lines, deep lines and wrinkles, as well as brown spots, uneven skin tone and even loose slackened skin. It's pretty much a one cream does it all anti aging creams.
NOTE: Anytime you use an Alpha Hydroxy Acid, such as glycolic acid, you MUST wear a sunscreen. You have removed the old skin and revealed a new fresh layer of skin. The new skin needs protection or the wrinkles, blotches, loss of firmness and crepey skin may return.
What should be the expected results?
Making these ingredients a part of your routine will bring following improvements in your facial skin.
A firming and tightening of facial skin
Skin texture on face improves
Appearance of crepey skin starts to diminish
Wrinkles and fine lines reduce
Skin looks radiant
Aging stays at a bay
So there you have it. 15 Natural Skin Care Ingredients to tighten facial skin.
If you want to get your youthful skin back and have firmer, tighter skin on your face, make sure your skin firming system has some, if not all of these top anti-aging ingredients.
Till Next Time,
Kellie
Growing Younger Every Day
Reference:
[1] http://umm.edu/health/medical/reports/articles/skin-wrinkles-and-blemishes
[2] http://www.ncbi.nlm.nih.gov/pubmed/8651713
http://www.fda.gov/Cosmetics/ProductsIngredients/Ingredients/ucm107940.htm
http://www.fda.gov/Cosmetics/ProductsIngredients/Ingredients/ucm107940.htm
(3) https://www.dermstore.com/blog/top_ten/what-peptides-do-for-skin/
https://pubmed.ncbi.nlm.nih.gov/21211559/
https://www.berkshireaesthetics.com/
3 Day Jumpstart to Get Glowing Skin, More Confidence, + Look and Feel Fabulous!


You can unsubscribe anytime. Please check our privacy policy.